Contact Us
Let us know how we can help you grow.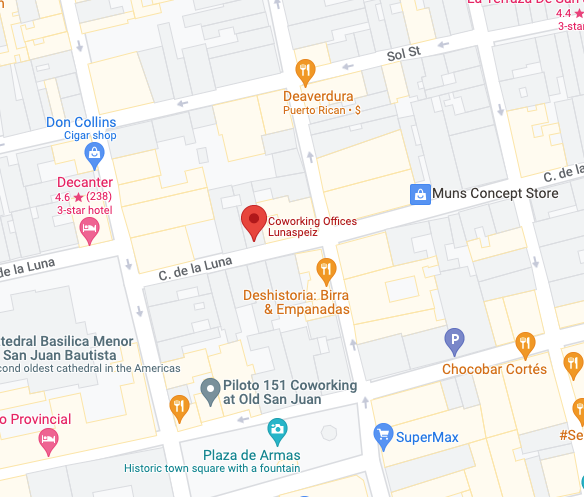 We are located in calle Luna, Old San Juan
Give us a visit and get to know our space.
Google Maps
Address:
157 Calle de La Luna
San Juan, Puerto Rico 00901
Phones:
787-412-2610
787-957-3087
Write us a message and we will contact you as soon as posible.